Murder on the Mountain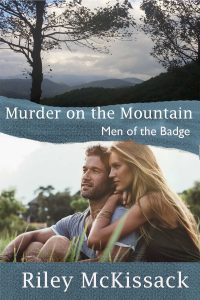 Men of the Badge return to Hawk's Peak in the North Georgia Mountains. Someone wants Harper Stovall dead. With her life on the line, Deputy Matt Harbinger may be all that stands between her and death.
Is the danger coming from her estranged husband Ricky, who refuses to sign the divorce papers, holding out for half of Stovall Mountain, which is Harper's birthright. Or the young thing Ricky cheated with? Is it the local banker who knows about the extra cash Ricky had in his possession? Or just a drug dealer who threatens Ricky over money owed to him?
Deputy Matt Harbinger is determined to protect her. With a dark past of his own, he knows about loss and the grief that comes with it, as well as a murderous rage toward the drunk driver who killed his wife and child.